Flight Support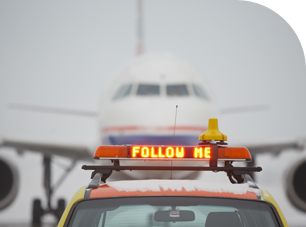 GLOBAL AVIA has a team of professionals with years of experience in flight support and charter flight operations.
GLOBAL AVIA HANDLING, a part of GLOBAL AVIA, has its own operations office to control flight arrangements by airport service providers and aviation authorities. Here is what we can do for you:
Overflight and landing services at various countries through operational channels and via Ministries of Foreign Affairs;
Approvals and scheduling for non-scheduled and emergency flights (including medical emergencies);
Approvals and submissions of flight plans;
Fast-track slot approvals;
Aircraft tracking;
Calculation of airport charges;
Preparation of crew briefs;
Flight path computation;
NOTAMs and weather information.
GLOBAL AVIA HANDLING is certified by the Russian Federal Agency for Air Transport for flight support services, under Certificate of Compliance No FAVT P.01.00270.
We work 24/7 to ensure the highest quality and utmost convenience for our clients.
Our clients enjoy tailor-made approach and best solutions!